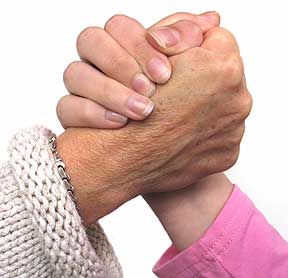 Unified Family Services Systems of Bedford County is dedicated to improving the health and well-being of all of our county's children and families. Guided by a collaborative board that includes membership from a broad array of county stakehoders, and funded through contributions from local school districts, agencies, businesses and state and federal grants, UFSS helps the county's educational and human service agencies provide a seamless network of easily accessed prevention and intervention services for all people within the county.
Programs:
Bedford County Communities That Care –- Social marketing and comprehensive community planning and evidence-based prevention programming designed to support families and children to be successful, productive members of the community.
Integrated Children's Services Plan Committee - One of the major goals of UFSS is to improve the ways that families access services. The committee works together to try to make the best use of staff and funds to serve the community in the most cost effective ways possible. By helping families access services more efficiently and avoiding duplication of services we hope to make additional, new resources available to the community.
Skills for LIfe - A nationally tested project begun in the county in 2007-08, Skills for Life is providing social skills-training for middle and junior high school students and their parents to support children as they move toward becoming productive, healthy adults. The program includes a three-year, school-based curriculum delivered to all Bedford County students and parent workshops in each district.
The Incredible Years - A Blueprints Model youth development and prevention program focused on pre-school and kindergarten children and their families, The Incredible Years began in the 2008-09 school year in Bedford County to provide social and emotional skills training for students and parent workshops. The program is being implemented in all Bedford County school districts, Head Start classrooms and several private day care centers.
Raising Healthy Children - The Raising Healthy Children program, started during the 2006-07 school year in all Bedford County elementary schools, provided social-skills training for elementary school students, training for teachers to improve classroom-management and motivational teaching methods, and workshops for parents to help them communicate more effectively with their children and with their children's school personnel. The program promoted positive youth development and academic success. Grant funding ended in June 2010, but the teaching practices continue in every school and parent programs will continue through community partnerships.
Family Centers of Bedford County and Father's Workshops (Allegheny Lutheran Social Ministries is contracted service provider.)
UFSS Office:
Bedford County Technical Center
(814) 624-4810
Fax: 814-623-7234
195 Pennknoll Rd.
Everett, PA 15537
Hours:
8 a.m. to 4 p.m. Monday through Friday
Staff:
Lyn Skillington, Executive Director
(814) 766-2539
Fax: (412) 291-1049
[email protected]
Dr. Walter Curfman, Coordinator
[email protected]
Dr. Thomas Otis, Program Specialist
Dr. Ronald McCahan, Program Specialist
UFSS Home | Communities that Care | Integrated Children's Services | Raising Healthy Children | Skills for Life | The Incredible Years | Family Centers of Bedford County
Unified Family Services Systems
195 Pennknoll Rd., Everett, PA 15537 • Voice: 814-623-2760 • Fax: 412-291-1049 • E-mail
Copyright 2011 Unified Family Services Systems