Overview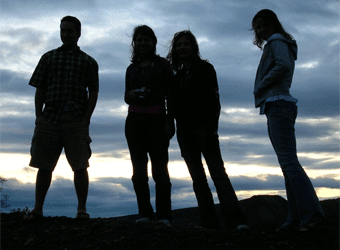 Funded through local contributions from each of the county's school districts, human service agencies and other groups, businesses and individuals, Bedford County Communities that Care seeks to look at our county's strengths and needs comprehensively and work toward building on strengths and addressing weaknesses through the implementation of evidence-based programming and social marketing and networking. Three countyside evidence-based youth development and delinquency prevention programs - Raising Healthy Children, LifeSkills Training and The Incredible Years are UFSS/Prevention Board initiatives that came through the CTC planning process.
The CTC prevention board works hand in hand with the Integrated Children's Services Plan Committee to assess community needs - tying prevention to intervention services through a comprehensive plan developed with input from all community stakeholders. As part of that process, Bedford County's CTC:
Is a model for community change that focuses on reducing youth drug, alcohol abuse and juvenile delinquency
Annually assesses community risk and resources, with an emphasis on analyzing the every-other-year Pennsylvania Youth survey. Download the 2007 survey (requires Adobe Acrobat Reader).
Prioritizes community risk factors
Identifies and implements policies and evidence-based programs to address risk factors
Mobilizes the community to build support for CTC initiatives

Learn more about the Communities that Care process.
UFSS Home | Communities that Care | Integrated Children's Services | Raising Healthy Children | Skills for Life | The Incredible Years | Family Centers of Bedford County
Unified Family Services Systems
195 Pennknoll Rd., Everett, PA 15537 • Voice: 814-623-2760 • Fax: 412-291-1049 • E-mail
Copyright 2010 Unified Family Services Systems