Overview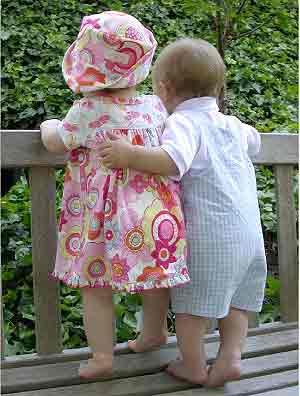 Family Centers of Bedford County serve families in all five county school districts. The centers are flexible and can be tailored to meet each family's needs. Some services offered are:
Personalized home visits to support parents as their children's first and most important teachers. Cognitive and health screenings are conducted in-home and referrals are made for medical and dental services and other community resources.
Moms, Dads & Kids play groups give parents and children a chance to come together, socialize and take part in fun, educational activities.
Special events are held each year in addition to monthly play groups. These themed activities give families an exciting, fun way to spend time together.
All families are welcome at Family Center play groups and events. To receive home visits, families must enroll in the Parents as Teachers program. All services and events are available at no cost regardless of income.
The Father's Workshop
Made possible through a state Fatherhood Initiative grant, this program gives fathers the opportunity not only to network with other fathers, but to learn skills in communication, anger management and parenting. The goal of the program is to help fathers to be a positive influence on their children's lives.
The annual Dad & Me event, open to all fathers and their children, centers around a craft completed together and then a social activity such as fishing or a pizza party.
For more information call (814) 624-3200 or toll-free (877) 257-6543.
Bedford County's Family Centers and Fatherhood programs are funded through grants from the Pennsylvania Department of Public Welfare and administered by Allegheny Lutheran Social Ministries Children's Services under a contract with Bedford County and Unifed Family Services of Bedford County.
UFSS Home | Communities that Care | Integrated Children's Services | Raising Healthy Children | Skills for Life | The Incredible Years | Family Centers of Bedford County
Unified Family Services Systems
195 Pennknoll Rd., Everett, PA 15537 • Voice: 814-623-2760 • Fax: 412-291-1049 • E-mail
Copyright 2010 Unified Family Services Systems