Overview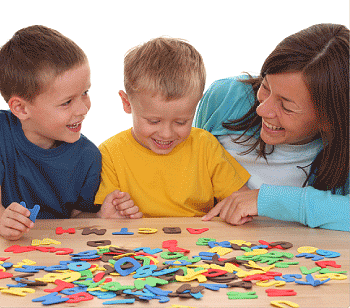 The 2009-10 Bedford County Integrated Children's Services Plan builds on collaboration and integration efforts that began with the formation of the Unified Family Services System Cross-System Collaborative Board more than a decade ago . The collaborative – the planning committee for the development of the ICSP – includes broad representation from key agencies, education, the community, parents and clients. The committee has developed a five-year integration plan that is designed to
Streamline the intake process for clients, provide for more effective, integrated multi-system screening, assessment and case management;
Make services more visible and accessible to children and families;
Provide for more direct involvement of children and parents in county planning efforts for both intervention and prevention services, and perhaps most importantly
Support an environment both within the community and cross-systems that allows for seamless integration and system change and that recognizes the critical importance of children's services to the community.
The 2010-11 plan builds on earlier efforts, expanding integration to include comprehensive screening that reaches beyond traditional service entry points, continuing cross-system training, continuing countywide marketing of the availability of services with suggestions for entry points; continuing to support the CASSP system in the county with the goal of using CASSP wherever appropriate to develop single service plans for multi-system clients and as a vehicle for integrated case management; expand cross-systems, comprehensive county human services planning and budgeting with increased community input.
A major newinitiative of the 2008-09 plan was the development of "The State of the Family in Bedford County," a compilation of data from all segments of the community - social and economics, education, health and human services, law enforcement and the judiciary - designed to provide a compehensive view of Bedford County and its families. As part of htis initiative, the ICSP will conducted community focus groups in each school district in Spring 2009 to help prioritize prevention and human service needs within the county. Contact UFSS for more information. The presentation is now available to interested indiviudals and community grouops. In 2009-10, a major ininitiatve was the formation of a countywide youth advisory board - The Bedford County Youth Action Council - to develop a system for meaningful, ongoing youth and family input into county human services planning while providing support for active community engagement by students in community service activities.
Activities of the Integrated Children's Services Plan Committee are funded through a promising practices grant through the Pennsyvlania Department of Public Welfare.
UFSS Home | Communities that Care | Integrated Children's Services | Raising Healthy Children | Skills for Life | The Incredible Years | Family Centers of Bedford County
Unified Family Services Systems
195 Pennknoll Rd., Everett, PA 15537 • Voice: 814-624-4810 • Fax: 412-291-1049 • E-mail
Copyright 2010 Unified Family Services Systems